Makeup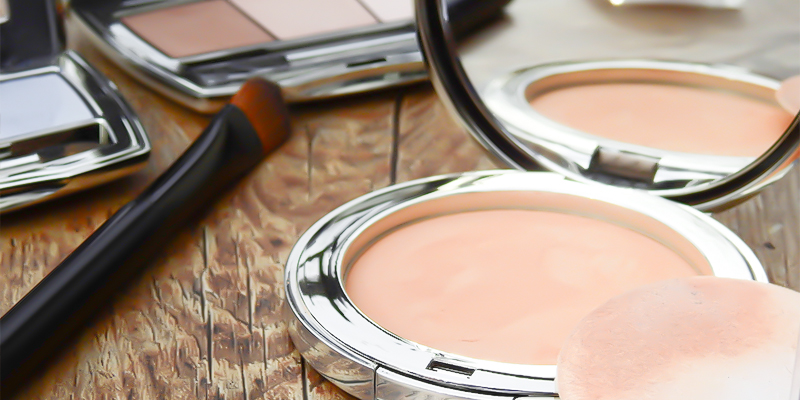 The power of makeup is infinite! Fortunately, you will find an extensive range of cosmetics and accessories for face, eyes and lips when it suits you, conveniently from home or in one of our Beauty Hotspots in Rhoon or Rotterdam.
There are dozens of categories to choose from. The choice is infinite and therefore buying the right makeup can sometimes be difficult. Whether you're looking for an everyday look for work or just want to stand out. From covering foundations for an even complexion with matching brushes to your favorite color nail polish or nurturing mascara. At MYSC we do everything we can to provide you with the best possible service!
Creëer jouw mooiste look met de beste cosmeticaproducten
Is make-up onderdeel van je ochtendroutine of draag je alleen make-up tijdens een avond uit? Ga je voor een intense of juist natuurlijke look? Je creëert jouw gewenste look met de mooiste cosmetica bij MYSC.
Met onze cosmetica accentueren we jouw flawless face, op deze manier wordt jouw natuurlijke schoonheid versterkt en werk je eventuele oneffenheden weg. Zo creëer je de beste versie van jezelf.
Ontdek de mooiste cosmeticaproducten zoals tinted moisturizer of eye serum in onze beauty hotspots of webshop. Je hebt de keuze uit de beste en meest luxe merken zoals Laura Mercier en Revitalash.

De beste make-up voor elk moment
Jouw make-up routine is onderdeel van je ochtend. Heb je geen tijd om 's ochtends uitgebreid make-up aan te brengen en wil je een natuurlijke look? Begin dan bij de basis met een mooie foundation, een prachtige blush en een mascara. Voor de finishing touch gebruik je bijvoorbeeld een fijne lipstick.
Neem jij 's ochtends uitgebreid de tijd om je make-up aan te brengen? Dan is het onderstaande lijstje jou vast niet onbekend. Natuurlijk kun je dit ook gebruiken wanneer je echt eens uit wil pakken met jouw make-up, bijvoorbeeld voor de feestdagen.
Wij adviseren deze volgorde in het aanbrengen van jouw make-up:
Oogschaduw primer
Accessoires om je make-up aan te brengen
Om je make-up aan te brengen gebruik je verschillende penselen. Dit zorgt ervoor dat je je make-up gemakkelijk aan kunt brengen op je gezicht.
Geen idee waar je moet beginnen en wat voor make-up bij jouw huid en gezicht past? Laat je inspireren en adviseren door getrainde beauty experts.
Een stralende huid met hoogwaardige huidverzorging
Onder cosmetica valt niet alleen make-up maar ook huidverzorgingsproducten. Skincare is belangrijk om je gezicht te laten stralen en je huid gezond te houden.
Wanneer je moeite hebt om een goede work-life balance te vinden, helpen we je graag bij het vinden wat werkt voor jou. Bij MYSC vind je verschillende soorten hoogwaardige huidverzorgingssets, die het volgen van een skincare routine gemakkelijker maken.
Huidverzorging voor mannen en vrouwen bestaat onder andere uit reiniging, peeling, serum en lipverzorging. Maar ook goede dag- en nachtverzorging is een must voor jouw routine.
Vind de beste cosmeticamerken in onze beauty hotspots en webshop
Er bestaan heel wat cosmeticamerken, misschien heb jij ook wel je voorkeur en misschien ben je nog zoekende. Welk type cosmetica en welk merk het beste bij jou past, hangt onder andere af van jouw huidtype en make-up en skincare routine. Bij MYSC hebben we een breed aanbod cosmeticamerken, passend voor ieders gezicht en huidtype.
Laura Mercier
Houd je van een all natural look? Dan is Laura Mercier het merk voor jou! Dit merk staat bekend om haar all natural make-up techniek. Dit noemt ze de 'Flawless Face'. Alle producten zoals concealers, foundations en poeders zijn perfect voor het maskeren van oneffenheden en het accentueren van pluspunten.
Wist je dat de tinted moisturizer zelfs prijzen heeft gewonnen op de Best of Beauty Awards?

Revitalash
Als je denkt aan prachtige volle wimpers, dan denk je ook al snel aan Jennifer Love Hewitt. Haar geheim? De wimperverzorging van Revitalash. Dit is hét product voor een zichtbare verbetering van je wimpers in lengte, volheid en dikte. Dit kan al binnen drie tot tien weken.
Helemaal klaar met wimperextensions? Kies dan voor Revitalash. Hiermee verleng en verdik je je wimpers op natuurlijke wijze. Zo creëer je niet alleen mooie, maar ook gezonde wimpers.
Zowel in onze webshop als in de beauty hotspots vind je deze en meer mooie merken. We helpen je graag bij het vinden van jouw mooiste look. MYSC biedt 90+ verschillende luxe merken aan op het gebied van cosmetica en huidverzorgingsproducten.